Be Yourself
"Be yourself; everyone else is already taken." – Oscar Wilde
Fear is the only obstacle to overcome.
I have been thinking about how much we compare ourselves to others. YOU ARE NOT ANYONE OTHER THAN YOURSELF. If you are taking steps today that are not in line with your core system of beliefs, dreams, goals, whatever you want to call it, you are not living. Take some risks. Put yourself out in the world and don't apologize.
"To be yourself in a world that is constantly trying to make you something else is the greatest accomplishment." - Ralph Waldo Emerson
Take a look at what you've done this year. Are you sad that you didn't do all of the things you had hoped for yourself? Who isn't? Use that to fuel you towards success. Think of that feeling every time you stray from the path. And continue to re-analyze whether you are taking steps toward the goals that ONLY YOU want to achieve.
Fear is the only obstacle.
Please comment, like, or share!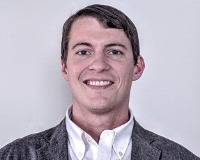 Author:
Andrew Garton
Phone:
720-326-3080
Dated:
December 14th 2018
Views:
22
About Andrew: Andrew is a Colorado Real Estate Agent and Mortgage Broker who is devoted to constant self-improveme...