Gold in the Heart of a Servant
Sales: Guru's, key strategies,seminars, eBooks, Twitter Coaches, Training Videos, and virtually every internet tool available to you and valuable to you...all great things to have in your arsenal of tools. But when asked which weapon I would go to battle with, my response was simple..."If I could only take one tool, it would be the willing heart of a servant."
Not so 'Killer Instinct' or 'Good Ol' Boy' sounding is it? Let's be clear, having the heart of a Servant doesn't include allowing others to take certain advantages of you, but rather, in our industry, the heart of a servant would mean something a little different. More like a trusted guide or guardian. Leading the way through a seemingly doubtful process that is ever changing and sometimes downright confusing.
Consider our motivation, to have more closings right? Put more money into savings or another investment. Heck, have more money to take the kids to the movies! Whatever it is, there is one thing that will remain true in sales eternity. The Client will always sense your motivation and their trust will be based on their interpretation of your motivation. If your motivation is solely to feed your belly, the client will recognize that and a relationship of phone tag, no follow through and inconsistency is more likely than not. But if somehow we can make the adjustment to adopt the heart of the servant, our motivation will be to guide them, teach them, and ultimately help them, the result is a trusting relationship with the client that will increase the likelihood of closing. For what is in the heart, the mouth will speak.
Don't take my word for it...there's only one way to find out...
Experience how this one little, cost free, internet free, subscription free adjustment can not only increase your monthly profit but also make your job experience way more rewarding...who doesn't love it when the client is in tears at closing because they never thought homeownership was possible for them... Gotta Love It!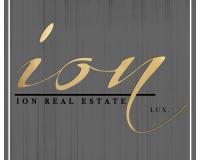 Author:
RD Team At Ion
Phone:
720-625-1688
Dated:
February 20th 2013
Views:
1,414
About RD Team: ...