Home Appraisals Go High Tech
Federal regulators have proposed loosening real estate appraisal rules so that a majority of homes can be bought and sold without being evaluated by a licensed human appraiser according to the Wall Street Journal (Friday, November 30, 2018) Though highly controversial, replacing appraisers with artificial intelligence ,computer algorithms, and drones would speed up the closing time by weeks, reduce costs to buyers by hundreds of dollars and eliminate human bias and error from the process of valuing mortgage collateral. The proposal made by the Office of the Comptroller of the Currency , the FDIC, and the Federal Reserve would allow homes up to $400,000 to be bought and sold with out a tape-measure-toting appraiser visiting the property. While more than 2/3rds of U.S. homes sell for less than $400,000, Denver's average home costs $540,624 (Denver Business Journal, June 2018) so it's unlikely to be a routine scenario. Stay tuned.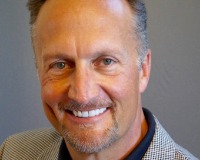 Steve is originally a midwesterner, growing up in Iowa and Wisconsin, but has now lived in the Denver metro area for over the past 23 years. Steve has bought and sold numerous homes and has resided i....