Financial Independence Through Real Estate
"Every person who invests in well-selected real estate in a growing section of a prosperous community adopts the surest and safest method of becoming independent, for real estate is the basis of wealth." - Theodore Roosevelt
The way I see it, buying a home is always a good investment. Even if the market is trending downward, your monthly cost goes toward equity in a home instead of 100% of your payment going away. Obviously, it's ideal if prices are trending up as they are currently.
Consider all of the rent payments that you've made in your lifetime. Now consider if even quarter of that went into the equity of a home instead of just disappearing from your bank account. Assuming home values stay stagnant or rise, you can even tap into this equity through a refinance if you fall on hardship.
It's a risk just as all of life's decisions. I'd argue that, assuming you have the appropriate guidance and knowledge on your side, it's generally a risk that is going to benefit you in the long run. AND it can really help you achieve the financial independence you've desired for so long.
In the Denver market, prices continue to trend upward. Rates have decreased a bit in recent months, but the expectation is for an increase of a half a point over the coming year.
Feel free to contact me if you have questions about this process. I'm more than happy to help and certainly qualified to discuss. I can also expand on how this could benefit you specifically.
Be sure to let me know if you're reading this and are interested in discussing your options. I have so many resources available to me when it comes to buying, selling, financing, etc...I don't mind being used as a resource if you have any questions at all.
Connect on social media using the link near my name below.
Email at andrew.garton.ion@gmail.com
Call or text to 720-326-3080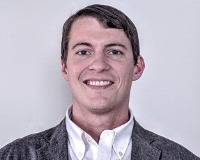 Author:
Andrew Garton
Phone:
720-326-3080
Dated:
January 11th 2019
Views:
149
About Andrew: Andrew is a Colorado Real Estate Agent and Mortgage Broker who is devoted to constant self-improveme...