Asking Pertinent Questions
The difference between gathering enough data to ask the right questions and asking the right questions to collect the data you need. Believe me, there is a difference. We are all expected to gather data before making assumptions or conclusions, but that is rarely the case. They call this "climbing the ladder of Inference". We all tend to make assumptions based on the information we have or THINK we have but the message behind todays blog is to get your brain moving in a sense that you may want to collect the information first. There are many missing pieces to every situation. Let me give you the example first proposed by Chris Argyris in 1970 (info provided by www.skillsyouneed.com)
Jane arranges to meet Mary for coffee at 10.30am.
Mary is late and does not explain why. In fact, she doesn't seem to have noticed that she's late at all.
Jane decides that Mary simply couldn't be bothered to turn up on time, and that Mary values her own time more highly than Jane's.
Jane concludes that it's not worth bothering to meet up in future, because Mary obviously doesn't want to see her.
When Mary suggests meeting the next week, Jane makes an excuse to avoid it.
At the end of this, all Mary sees is that Jane does not want to meet up again. She may have no idea why. There could be any number of reasons why Mary was late, and hasn't explained: a doctor's appointment, perhaps, or it could be as simple as her watch being slow, so that she has no idea that she is late. Meanwhile, Jane has decided the friendship is not worth pursuing."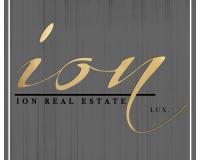 Author:
RD Team At Ion
Phone:
720-625-1688
Dated:
November 5th 2014
Views:
1,065
About RD Team: ...