Castle Rock Starts 2017 Budget Discussion
Curious about the budget in Castle Rock and where all the tax money is going? Curious if Castle Rock will be raising taxes next year? Check out this article, link to the full article is below. -- Melanie
Castle Rock starts 2017 budget discussion
The final budget, focusing on growth and community character, will be adopted in September
Posted
2017 BUDGET
The 2017 proposed budget can be viewed at www.crgov.com/documentcenter/view/14935.
A public hearing and first reading on the budget is scheduled for the Sept. 6 Castle Rock Town Council meeting at 6 p.m. at Town Hall, 100 N. Wilcox St., Castle Rock.
Among its many priorities for 2017, the Town of Castle Rock wants to focus on improving roads, balancing growth with community character, encouraging more business and job development, maintaining quality parks and recreation, providing good public safety services and securing longterm renewable water sources.
The good news for residents is the proposed $188.4 million budget does not call for any increase in taxes, thanks to rising property values that will generate more revenue for town coffers.
The 2017 budget, presented Aug. 16 to town council, estimates property tax revenue to grow by 5.5 percent. The tax rate won't be set until late August when Douglas County completes its preliminary property valuation. It will be, however, less than or equal to the 2016 rate of 1.473 mills.
Under that rate, the owner of a home assessed at $300,000 is paying $35.18 a year.
The budget represents the aggregate priorities of our community," said Castle Rock Mayor Paul Donahue. "We believe growth as it relates to traffic, water and public safety are the most important funding priorities in the near term and we believe the budget represents that. As always, we welcome any input from our residents regarding the budget."
A public hearing and first reading on the proposed 2017 budget is scheduled for the Sept. 6 town council meeting with a second reading set for Sept. 20.
The proposed budget includes $83.1 million for capital improvements, debt and transfers between funds and $105.3 million for operations, which is 9 percent more than the $96.5 million in operations for 2016. The increase reflects the necessity of investing in town operations to meet the needs of a growing community while maintaining the high quality levels of service expected by residents and businesses, Town Manager Dave Corliss said.
The proposed general fund estimates revenues at $46.3 million and expenditures at $47.9 million, a difference of about $1.5 million.
"It's important to note that included in these expenditures are a number of one-time capital items, which total $966,780, as well as a $3 million loan to the Fire Capital Fund for construction of Fire Station 152," Corliss wrote in his budget message to council. "When factoring out these items, the total operating surplus is $2,387,471. This means the General Fund can demonstrate the capacity to fund the $2 million that will be needed in 2018 to operate the new fire station, which will represent a significant ongoing new expense."
Expenditures for 2017 are higher than expected revenues because of the planned use of capital reserves, which is a common and sound practice, Corliss said.
Major projects and additions
Major one-time uses of reserves within the proposed budget include water resources projects totaling $18.2 million and transportation initiatives of $16.1 million.
Some notable transportation projects in the 2017 budget include adding traffic signals throughout town and constructing a roundabout at Third and Perry streets. Five new positions are also proposed within the town's Public Works department to focus on transportation project management, traffic signal management, snow and ice control, pothole filling and crack sealing.
Fire Station 152, in Crystal Valley Ranch, is also planned for 2017 and two new law enforcement patrol officers are expected to be added to the force.
The town also is planning extensive projects to secure longterm renewable water. The most costly is the construction of the Plum Creek diversion, well fields and related pipelines and pump station, for an estimated $9.8 million.
Increase in fees
The 2017 budget also proposes fee increases in water rates and golf fees.
The proposed water rate increases — which town staff saysare needed to support longterm renewable water capital needs and stormwater capital needs — would impact the typical residential monthly bill by about $1.26.
A system development fee increase also is included for water, stormwater and wastewater, which would be between $271 and $463 per new single-family unit constructed.
Golf fees are proposed to increase by $3 for most 18-hole rounds and by $1 for most 9-hole rounds to accommodate escalating operational and maintenance costs.
Link to full article: http://castlerocknewspress.net/stories/Castle-Rock-starts-2017-budget-discussion,234069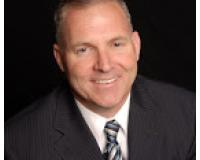 Author:
TJ ORourke
Phone:
303-810-8775
Dated:
August 24th 2016
Views:
1,150
About TJ: ...