Colorado Leads The Nation For Home Price Gains Denvers Growth Is Even Faster
Mar 3, 2015, 1:11pm MST
Reporter-Denver Business Journal
Colorado's home sales prices grew by 9.1 percent in January from a year earlier, the highest rate of appreciation of any state in the country, but metro Denver's growth rate was even higher, at 10 percent.
By comparison, the national average for home-price gains was 5.7 percent during the same one-year period, according to the latest Home Price Index from CoreLogic(NYSE: CLGX).
The rate increases include sales of foreclosed or real-estate owned (REO) homes collectively known as distressed properties.
Along with three other states, Colorado reached a new high in the Home Price Index since January 1976, when the index began.

"House-price appreciation has generally been stronger in the western half of the nation and the weakest in the mid-Atlantic and northeast states," said Frank Northcraft, chief economist at CoreLogic. "In part, these trends reflect the strength of regional economies. Colorado and Texas have had stronger job creation and have seen 8 to 9 percent price gains over the past 12 months in our combined indexes. In contrast, values were flat or down in Connecticut, Delaware and Maryland in our overall index, including distressed sales."
"A dearth in supply in many parts of the country is a big factor driving up prices," said Anand Nallathambi, president and CEO of CoreLogic. "Many homeowners have taken advantage of low rates to refinance their homes, and until we see sustained increases in income levels and employment, they would be hunkered down so supplies may remain tights.
"Demand has picked up as low mortgage rates and the cut the Federal Housing Administration insurance premium reduce monthly payments for prospective homebuyers," Nallathambi said.
The CoreLogic report is one of several popular measures of home prices, using different methodologies, covering different housing types and geographical areas, and giving somewhat different results.
The most recent monthly S&P/Case-Shiller Home Prices Index report, issued Feb. 24 and covering December, showed metro-Denver home resale prices up 8.1 percent from a year earlier.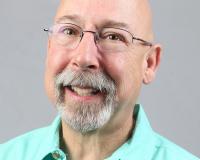 Author:
Marc Blitstein
Phone:
303-330-4058
Dated:
March 3rd 2015
Views:
1,321
About Marc: Marc Blitstein has been a licensed Real Estate Agent since 2004. Real estate experience has been in ...