Deck Dillema
Most homeowner wonder about adding, repairing, replacing and maintenance of a deck. Is it worth to have one? Is it worth to replace or fix a old, pealing and warped planks in an existing one? Decks DO add value to the exterior appeal of the property and an addition of a new deck can expand the outdoor living space (and increase the house value.) When adding a wood deck at a cost of $10.350, homeowners can expect to recover up to 70% of their investment while composite decks turn back about 62.8% investment according to Hanley Wood's Remodeling magazine. However, addition of a new deck may come with an increase in rates for homeowner's insurance and property taxes.
Addition of a new deck can seriously break the bank depending on the design, size and, sadly, time of the year when contractors are really busy and labor prices go up. Repair of an existing deck may be just as big of a pain. Materials are the deciding factor on future maintenance and repairs. HGTV has it all spelled out here: http://www.hgtv.com/remodel/outdoors/decking-materials-know-your-options
Some repairs may be as easy as replacement of boards and then matching the finish stain. Before the decision is made to repair, here's few valid points on replace vs repair dilemma from Timber Town Austin Blog: http://inside.timbertownaustin.com/blog/maintenance/repair-or-replace-which-one-does-your-hardwood-deck-need If repair is a valid option, This Old House website has a how-to for replacing single boards: http://www.thisoldhouse.com/toh/article/0,,213692-4,00.html Some deck materials come with their own set of problems like 30-90 days drying-out period of finish stain for pressure-treated wood, which may determine how long and how tedious the job will be.
Maintenance of an existing deck is not hard, but it has to be done regularly especially in harsher climates. Usually, a pressure washer will do the trick. Here's more information on choices of cleaning products and pressure washer from HGTV: http://www.hgtv.com/remodel/outdoors/pressure-washing-your-deck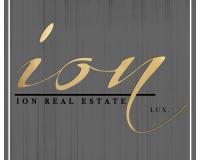 Author:
RD Team At Ion
Phone:
720-625-1688
Dated:
September 1st 2015
Views:
803
About RD Team: ...