Denver Among Top 10 Most Bikeable Cities Here Are The Citys Most Bikeable Neighborhoods
Two wheels are better than four.
At least that's the way some Denverites feel at a time when the city continues to invest in walkable, bike-friendly infrastructure.
The Mile High City landed the No. 4 spot on Walk Score's new "Most Bikeable Cities 2015" ranking, which gave Denver a 71.3 "bike score," up 1.8 point from last year.
Walk Score is an apartment listing company owned and operated by Seattle-based national real estate brokerage Redfin Corp.
"Denver's bikeability continues to improve," said Denver Redfin agent Paul Stone. "In addition to a bike kiosk downtown that enables people to easily scoot around town, streets in Denver tend to be pretty wide and this allows for bike lanes to be added fairly easily without disrupting traffic patterns."
The ranking comes as the country gears up for the national Bike to Work Day Friday. Denver's official Bike to Work Day is Wednesday, June 24.
To compile the ranking, Walk Score analyzed 154 cities and more than 10,000 neighborhoods and ranked the cities with 300,000 or more. Cities were scored on a scale of 0-100 based on four equally weighted components:
Bike lanes.

Hills.

Destinations and road connectivity.

Share of local workers' commutes traveled by bicycle.
The ranking also broke down Denver areas for their bikeability.

The neighborhoods a bike score over 80 were:
City Park West. 97.3.

Whittier. 96.4

Cheesman Park. 96.3.

City Park 95.7.

Five Points. 93.8.

Lincoln Park. 93.0.

Country Club. 92.9.

Downtown. 92.6.

Speer. 92.3

Skyland. 88.5.

Jefferson Park. 88.2.

Baker. 87.8.

Cole. 87.7.

Congress Park. 86.0.

Clayton. 85.0.

Washington Park West. 84.4.

Highland. 83.9.

Rosedale. 82.9.

University Park 81.7.
Aurora also got a nod in the ranking, coming in at No. 15 nationally.
The ranking's top 10 most bikeable cities and their score are:
Minneapolis. 81.3.

SanFrancisco. 75.1.

Portland. 72.0.

Denver. 71.3.

Boston. 70.3.

Chicago. 70.2.

Washington D.C. 69.5.

Sacramento. 68.9.

Tucson, Arizona. 67.9.

Philadelphia. 67.5.
"The future of biking in cities is to have a grid of protected bike lanes," said Matt Lerner, Walk Score co-founder. "The cities at the top of the Bike Score ranking are making progress in this direction."
Caitlin Hendee Denver Business Journal

Updated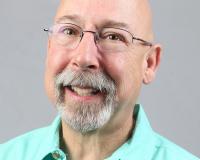 Author:
Marc Blitstein
Phone:
303-330-4058
Dated:
May 19th 2015
Views:
1,574
About Marc: Marc Blitstein has been a licensed Real Estate Agent since 2004. Real estate experience has been in ...