Diversity In The Industry
The concept of "diversity" has definitely evolved from what some of our parents and grandparents have known in their lifetimes. We now live in an age where there are many types of minority. Diversity and cultural awareness are important characteristics to factor in when designing your marketing and business model.
As mentioned one of my favorite articles by Michael P. Krone, "Cultural awareness is more important today for a title company to be successful. Today's builders, lenders, real estate agents, brokers and consumers represent the American melting pot..." I'm sure he is touching this from the Title Insurance perspective, but I will say this is important in all aspects in the industry. Now I, of course coming from an escrow employee AND Real estate agent standpoint can absolutely agree with this opener. It's going to be hard NOT to quote Mr. Krone throughout this entire read because he is just genius. He is asking questions that we should all really take into consideration being in the Real Estate industry, "Does my customer base look different than it did five or ten years ago? Does my business resemble to community I serve? Does it resemble my customers?" These are the most important factors in the business truthfully. I consider myself to run this type of business, my favorite and specialty is new builds and first time homebuyers, buyers looking for more than an agent but a guide, someone they can confide in. And yep! You heard it right my motto says it all, " Working daily with trusted connections and a very reliable network of people you can truly consider YOUR team! A professional who can maximize the definition of integrity and the quality of life throughout each transaction!"
To me, each transaction I am a part of is not just someone selling and someone buying. It is about truly maximizing the quality of life through experience!! Using all of my experience and resources to fit the needs of each and everyone of you, no matter what the circumstance. Another favorite of mine, the "baby boomers" some surpassing the expectations we had as college graduates. The article breaks down the statistic that todays "minority homeownership rate is roughly 47%". That was in 2007 so you can imagine how that rate has sky rocketed since then. Without the concept of diversity, your customers will begin to feel indifferent and you will lose them.
Just for an extra bit of knowledge on what the market has been doing we will talk more about what Michael Krone knows....
So, As of 2007 the "largest group of homebuyers are the generation X'ers. They lead very fast paced lives and are the most diverse generation to date." The best advise he gives with regards to marketing to these groups is "to use multimedia and abandon the hard sell".
Lastly, a little about Michael. He has served as the Vice President and special counsel, director of sales for First American National Title in Boston. Now, this is a man who knows his stuff!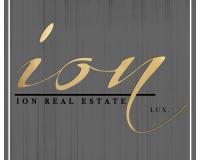 Author:
RD Team At Ion
Phone:
720-625-1688
Dated:
July 22nd 2015
Views:
797
About RD Team: ...