Duck Season Wabbit Season
It's a Seller's Market!!!…It's a Buyer's Market!!! Seller's…Buyer's, it reminds me of Bugs convincing Daffy that in fact it is Duck Season and not Wabbit Season. Duck Season, Wabbit Season!!
The Bunny usually wins.
Today's market is in fact a Seller's Market. Most people understand the dynamics of supply and demand, so the statement that it's currently a Seller's Market tells us that there are more people wanting to buy homes than there are homes on the market, or the demand is higher because the supply is limited.
How does this affect me if I were in the market to purchase real estate?
· Increased Competition
· Listings vanish quickly
· Multiple Offers on each property
Does this mean that buying a home is harder in a Seller's Market?
Answer- It doesn't have to be. Being competitive can be a good thing! It can feel pretty darn rewarding when you win. Your odds increase when you equip yourself.
It's not uncommon for a home seller to have 20-30 showings and 8-9 offers on their property by the weekend!
If it happens to be a home that you looked at and just fell in love with, it would only be natural for you to wake up to your competitive spirit and Go For IT! It would also be just as natural for you to want to have a competitive edge.
What are some things that I can do to increase the odds of my success in this Seller's Market?
· Get involved, take one of our free First Time Home Buyers Class.
· Set up Email alerts, know when homes with your specifications come onto market.
· Download our Mobile App and see new listings before anyone else.
· Get a Fully Underwritten Loan Approval and not just a pre-qualification letter.
There is a lot that goes into following through with the biggest lifetime investments that you night make. Yes it seems hard and complicated but you don't have to suffer through it.
There's no reason to hold back and not enjoy the experience. Equip yourself with the tools that will give you the confidence to compete and go after your dream of home of Home Ownership! Here are some easy to access tools to help you get an edge on the competition.
Beat the Competition Tool #1
Download our cool new Mobile App to search for homes with speed! click here from your smart phone, Or, if you are searching from your laptop or desktop, click here.
Beat the Competition Tool #2
Take our Home Buyers Course. Know and understand the terminology and home buying process. Most people are relieved when their misconceptions are dispelled by our panel of local experts. It's free, no pressure sales, just the info you need to succeed. Classes held at local Title Companies. I can't recommend this course enough!!
Next Class is April 6th at 10 AM till Noon. We'd love to see you there. So RSVP here at our Ion Real Estate Facebook Events Page! https://www.facebook.com/IonRealEstate/events
Beat the Competition Tool #3
Having a "'Fully Underwritten Loan Approval" will trump a simple Prequalification Letter 99% of the time. The seller knows that an Approval increases the odds of closing the deal. A Prequalification letter is just that, a letter. Start the financing process correctly. Get started with your Fully Underwritten Loan Approval simply by clicking below.
To apply for a mortgage online click here FHA & VA Loans down to 580 Credit scores!
From the competitive team at Ion Real Estate
~While most are dreaming of success, winners wake-up and work hard to achieve it~
J Steven Opp~iOn Marketing~Marketing Manager
Ion Real Estate
720-556-1717 Cell
303-952-7689 Office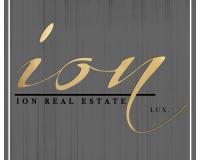 Author:
RD Team At Ion
Phone:
720-625-1688
Dated:
March 12th 2013
Views:
2,657
About RD Team: ...