Fall Garden
With summer almost over, here are few ideas for those of us who missed out on gardening earlier in the spring. There's still time to plan and harvest few veggies from your yard.
Some flowers will likely grow nicer and require less attention with cooler, more rainy fall weather. The scourging 100+F sunny weather was surly not kind to my potted plants. They have all died from weeks of hot weather despite shade and being watered daily. Same goes for my young trees - leaves have fallen off long ago as they have been trying to survive the summer and preserve most of their ground water resources. Here are few beautiful plants you can use to decorate your porch, or backyard: http://www.southernliving.com/home-garden/gardens/fall-container-gardening
There is also time for veggies that can be part of fall feasts. Starting a vegetable garden from scratch will not be easy this late in the season, but it is doable (espacially with all the supplies slowly going on sale.) Kitchen Gardening International has few quite interesting ideas and instruction on who, what and where: http://kgi.org/how-to-grow-a-kitchen-garden?gclid=CjwKEAjwpPCuBRDris2Y7piU2QsSJAD1Qv7Bu3K2RrRXigAlt8ugZXnXPS5aYQJCeWGdKjbaQorEghoC_3Pw_wcB
While it may be too late for plump, red tomatoes, root vegetable such as broccoli, cabbage, carrots, onions and beets are front runners for fall harvest. Lettuce, kale, spinach, chard and other leafy greens also have a chance to bloom before first snow shows up.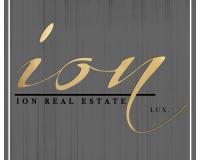 Author:
RD Team At Ion
Phone:
720-625-1688
Dated:
August 25th 2015
Views:
1,015
About RD Team: ...