Greatest Blessing By Napoleon Hill
During the years of research and organization of the Science of Success, I was overtaken by no less than 20 major defeats, each of which provided me with a glorious opportunity to test my capacity for faith. Had it not been for the knowledge revealed to me by these defeats, the Science of Success philosophy could not have been completed during my lifetime.Perhaps the greatest blessing that came to me through my experiences with defeat was the revelation that prayer can give us guidance, but to benefit by it, we must do something on our own account. Also, the most effective of all our prayers are those which we offer as an expression of gratitude for the blessings we already enjoy, rather than asking for more blessings. After I learned to pray in this way, my blessings began to multiply, until at long last I had everything I desired or needed without having to ask for more.

An important turning point in my life was reached the day I first said, "Oh, Lord, I ask not for more blessings, but for more wisdom with which to make better use of the blessings you gave me at birth - the privilege of controlling and directing my own mind to purposes of my choice." The mid is so designed that it attracts the sum and substance of what one things about most often.

As a matter of fact, life brings everyone that which his mind dwells upon, whether his thoughts are based on fear or faith. The majority of people go through life with their mind power directed by fears and self-imposed limitations, and they wonder why life is so unkind to them..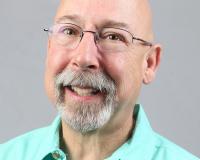 Author:
Marc Blitstein
Phone:
303-330-4058
Dated:
September 23rd 2013
Views:
7,302
About Marc: Marc Blitstein has been a licensed Real Estate Agent since 2004. Real estate experience has been in ...