Home Resale Price Gains Hold Steady In Metro Denver National Prices Reach New High
Hot off the press!
Home-resale prices across metro Denver averaged 8.7 percent in September from a year earlier, almost the same yearly gain as the month before, according to the latest S&P/Case-Shiller Home Prices Indices report, issued Tuesday.
Nationally, home prices finally surpassed their pre-recession peak, the report said.
While September's metro-Denver price gains far outpaced the national average, they lagged Denver's year-over-year performance during the spring and early summer.
The 8.7 percent average price increase for home resales in the 10-county Denver region followed year-over-year gains of 8.8 percent in August, 9.4 percent in July, 9.3 percent in June, and 9.5 percent in both May and April, according to the closely followed Case-Shiller monthly real estate report series.
Denver's yearly price increase in September was well ahead of the 5.5 percent national gain and the 5.1 percent average rise for 20 big cities that the Case-Shiller report tracks most closely.
Only two cities saw price growth greater than Denver's across the year: Seattle (up 11 percent) and Portland (up 10.9 percent). Those cities and Denver have shown the highest year-over-year price increases among the 20 cities tracked by Case-Shiller for each of the last eight months.
As for month-to-month changes, Denver prices in September were up 0.3 percent from the previous month, the same as in August but less than the monthly gains of 0.9 percent in July and 1.1 percent in both June and May.
The 20-city average monthly price gain in August was 0.1 percent and the national increase was 0.4 percent, not seasonally adjusted, the Case-Shiller report said.
Denver's Case-Shiller home price index reached a new high of 188.65 in September. That means that local home resale prices averaged 88.65 percent higher than they were in the benchmark month of January 2000, according to the Case-Shiller report series, based on non-seasonally-adjusted data.
Nationwide, home prices have finally risen above their previous peak level, set in July 2006 before the Great Recession, the report said. Denver had already surpassed its pre-recession price peak many months ago.
Prices in four large cities — Las Vegas, Miami, Phoenix and Tampa — still remain below their pre-recession peak levels, the report said.
Case-Shiller numbers for metro Denver cover a 10-county area: Adams, Arapahoe, Broomfield, Clear Creek, Denver, Douglas, Elbert, Gilpin, Jefferson and Park counties.
The Case-Shiller index is compiled by comparing matched-price pairs for thousands of single-family homes in each market. Prices are for resales of stand-alone single-family homes only, not for new construction or condominiums, and are meant to reflect price changes for comparable home inventory. Case-Shiller does not report actual home sales prices.
The index is produced by CoreLogic Inc. (NYSE: CLGX) and published by S&P Dow Jones Indices, a division of S&P Global Inc. (NYSE: SPGI).
Case-Shiller is one of several popular measures of home prices, using different methodologies, covering different housing types and geographical areas, and giving somewhat different results.
Mark HardenNews DirectorDenver Business Journal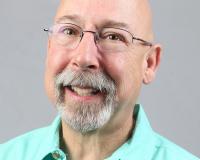 Author:
Marc Blitstein
Phone:
303-330-4058
Dated:
November 29th 2016
Views:
672
About Marc: Marc Blitstein has been a licensed Real Estate Agent since 2004. Real estate experience has been in ...