How To Save Money By Living In Two Neighborhoods
Five years ago I rented out my house and moved in to an apartment so that I could live in a neighborhood I that was closer to my work, friends and daily activities. I lived in north Wash Park and South Broadway areas for two years and fell in love with central Denver and the lively, walkable neighborhoods with restaurants, bars and public transportation right around every corner. But apartment living wasn't for me anymore and after saving up to buy my next home I found myself in the situation almost all home buyers do – you just can't have everything you want so you're going to have to make compromises. I set my location limits with the southern boundary of "no further than Evans" and to stay within my price limit I ended up just three houses north of that. I love my big yard, the affordable home I bought that's just the right size and the sweet, quiet street I live on. But I still miss feeling more like I'm in the heart of the city. Of course I can drive to my old neighborhood and go out to dinner or something and drive home, but that doesn't really feel the same. So recently I put a bike rack on the car and now I drive to other neighborhoods, take the bike off and spend the day biking, walking, and just hanging out in my favorite areas. Wash Park, Tennyson, Sunnyside, LoHi, downtown, South Broadway etc are even more fun with the flexibility of the bike and I'm getting to see even more of it than when I lived there. When I get back to home sweet home I feel like I've got the best of both worlds. So, I'm not really trying to sell bike racks here, but rather to make the point that flexibility and creativity will go a long way in helping you live your dream even if you're not in your dream home. Until you hit the lottery all home purchases are going to come with compromises. The trick is to take your wish list then sort out your top priorities and the areas where you can compromise (price, location, amenities, size, condition) and then get creative about how to make the best of what buy have and truly make it your home.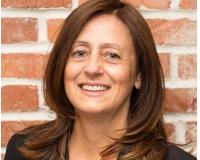 Author:
Julie Trivers Rimola
Phone:
303-229-5597
Dated:
July 4th 2016
Views:
675
About Julie: Julie Trivers Rimola is a buyers' specialist whose focus on exceptional customer service will make y...