It Should Not Be This Hard
(Guest blogger, my wife – May 31, 2018, 6:47 p.m.)
To say that the process of buying a home can be a little stressful is like suggesting that during a tsunami, you might experience a little moisture!
Working with a Realtor, however, can alleviate that stress tremendously. (Being married to one helps, too.)
My husband, Steve, a Realtor, and I are presently in the process of buying our first home together. We love this house! It's perfect for us, it's beautiful, it flows, and we don't need to remodel anything. Plus, it's just where we want to live! Can you tell that I love this house?
We were supposed to close today. Key phrase: "supposed to." (Did I just hear all the air being sucked out of the room?) Over the past month or so, we provided the lender with every document known to mankind: copies of this, copies of that, copies of tax returns, bank statements and credit reports, explanations for certain expenses, explanations for certain deposits ("uh, my Dad sent me a check just 'cuz"?) … even the settlement statement from my divorce 17 years ago! (I can't make this stuff up …) I suppose if they had asked for chest xrays, I'd have toddled off to the radiologist and provided them too.
Why the delay to close? We're still trying to figure that out. Even his colleagues in the field are a little baffled by this turn of events. In fact, it's not quite 7 p.m., and he's on the phone in the other room battling it out with the lender.
So … why this blog? Today's society doesn't afford us the luxury of many certainties. Of the few things I am sure: m
My husband the Realtor will figure it out for us, and he will go to great lengths to do the same for you.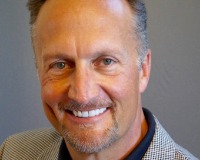 Author:
Steve Stein
Phone:
720-353-9000
Dated:
June 2nd 2018
Views:
247
About Steve: Steve is originally a midwesterner, growing up in Iowa and Wisconsin, but has now lived in the Denve...