Oh Great ANOTHER Real Estate Agent Calling Again
JUST. GREAT. Another call. Another real estate agent. Probably the 30th one that has called my by now. I didn't want this to happen. I just knew it would!! I just wanted to browse for homes. That's all. But those stupid websites just MADE me put in my information in order for me to do so. I didn't want to be bothered. I just wanted to "look", and I am "not ready to buy or sell yet".

I hear this everyday when speaking with buyers and sellers. Being the sympathetic person I am, combined with the thinking mentality of "put the shoe on the other foot" I'd have to say, I understand. Buying and selling a home is by far one of the biggest purchases people make. There are many emotions involved in the process. So many situations that happen in peoples lives that contribute to buying and selling. Some people move because of happy, exciting events coming their way like, let's say a new baby. Thus meaning, a bigger home! Maybe someone just received notification of a job relocation that was completely unexpected but is required. This may not bring such joy to someone's life at the time. Emotions are running high and are filled full of fear, worry, stress, anxiety, etc. Buying a home under these circumstances may not be welcoming, making the process for some, not as enjoyable.

And then there's the question, where do I start looking for a real estate professional or who can I trust to help me out of the 30 real estate professionals that have called me? Which one do I pick? On top of that, there are a whopping 25,000 licensed real estate agents in Colorado at any one given time! Wowsa! That's enough to make your head spin! Let's dig deeper into these questions you might have about picking the right professional for you. Let's say you get a wild hair, pick up the phone the next time a real estate professional calls. Interview them over the phone! Take a few mintues of your time to see what they say. Chances are, you will like what you hear and realize your fears of buying and selling are turning into something you might daydream of rather than having nightmares over.

Here are some questions you may want to ask a real estate expert:

1. How long have you been in the real estate business?
2. Is this your full time job?
3. Can I have at least 3 of your last clients names and phone numbers?
4. How knowledgeable are you about the area(s) I am looking to buy in?
5. How frequently can I expect that you will keep in touch with me regarding updates about my transaction?

You may have never thought about us real estate professionals in this way but, the the reason we signed up for this as a career is to help YOU! That ought to make you feel pretty special, right? You may or may not realize this as well but we also sacrifice not being with our families by working 7 days a week, many late evenings and almost every weekend to be with our clients. Not only because we LOVE our jobs but because our clients finding the home of their dreams is super important to us and we won't rest until it's done. That's how important YOU are to us. It's a privilege and extremely rewarding experience to us to partake in that very special moment in your life.

Now on to more important tid bits of information to think about when working with a real estate expert and why it's so important. Just to name a few, you will receive:

1. Education and Experience
2. Neighborhood Knowledge
3. Price Guidance
4. Negotiation skills and Confidentiality
5. Market Conditions Information
6. Helping you through the process, every step of the way, up to closing, at closing and even after closing

So, the next time a real estate professional calls you. You might want to consider picking up the phone. We are only here to help you. Especially the agent that has spent months and months calling you or sending you a card in the mail every now and again just to say "hello" and "I have not forgotten about you." Imagine for just a moment, if this is the kind of exceptional customer service you have been receiving for a period of time from a someone that has never received a call back from you or any acknowledgment from you at all, can you imagine the type of top notch customer service your real estate agent will provide to you when the time comes that you are ready to buy or sell? There is no doubt that you will receive the best of the best from your agent whom will always go above and beyond for you. This is the kind of professional that you want by your side to work hard with you, for you, during this time in your life. Absolutely. Without a doubt. AND, you should receive nothing less. You, as the client, are 100% deserving.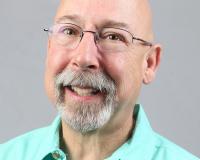 Author:
Marc Blitstein
Phone:
303-330-4058
Dated:
October 27th 2014
Views:
1,091
About Marc: Marc Blitstein has been a licensed Real Estate Agent since 2004. Real estate experience has been in ...