Painting A New House
When you are house hunting, the houses are sometimes... Well, just not quite right inside. I am talking about the paint. Mine, for that matter, is in a perfect fleshy/washed out peachy color. I can easily blend in with my walls, like a chameleon... When you find a house like that, you know that the only remedy is painting. Now, you can be as daring as you wish and try to paint the thing yourself. In my situation, with two pets, I would surly end up with endless amount of pet hair stuck to the paint which I would be claiming for years to come that it was a pre-contemplated pattern. I could also use MakingItLovely site as a help (http://makingitlovely.com/2010/03/09/diy-painting-tips-tricks-and-a-step-by-step-guide/)

OR.... Call me crazy! I could, well, hire a professional, get it over with in a day or two and move on with my life!
I opted for a pro. I am neither artistic, nor I have the skill to professionally paint walls in perfect steaks of grey without a ladder and without splashing it all over my clumsy, nosey dog.
So ask us, your real estate agents for recommandations. We know people who know people who... Quite frankly can paint your walls like a pro. No streaks, no hassle, just a job well done and a great looking new house you can show off.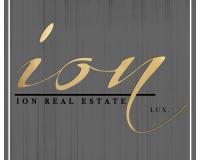 Author:
RD Team At Ion
Phone:
720-625-1688
Dated:
April 25th 2015
Views:
6,446
About RD Team: ...