Pets That Pay Rent
A dog may greet you or catch a frisbee and a cat may keep the mouse population in check, but eggs put food on the table. Fresh organic omlettes for free make up for the feed and time involved. Chickens are fairly smart and trainable but stubborn as well. Our four know the word down and get off the porch but despite attacks from water guns they still sneak up there when we are not around. They also try to sleep on top of their coop at least two nights a week which might be the end of them with the huge owl and eagle that we have seen nearby lately. I explain the dangers to them but until they see one of their roommates get eaten, It is just not sinking in.
Their inquisitive nature is funny when we are doing anything outside, they run over to see. They also check out the meals we eat outside but they get no scraps at the table, you can't have them flying up and eating off of your plate, can you? That would be worse than a big dog or sneaky cat from a comic film.
We had our first egge in the last week and two delicious quiches last night were our first eggs/rent payment. They are quiet and relaxing to watch so I guess we will keep them around for a while. Denver allows four chickens and no roosters but rules differ around the area.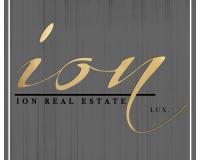 Author:
RD Team At Ion
Phone:
720-625-1688
Dated:
October 20th 2016
Views:
2,343
About RD Team: ...