Places To Retire Or Live On A Budget
With the rise of house prices around the country and the fall of house inventory, many of us are wondering if there are better places to live other than big, crowded and overpriced metro areas. For those who like the constant access to entertainment, ease of finding a great little restaurant around the corner, social life any metro area can offer (regardless of the price tag it comes with) metro areas like Denver, San Francisco, or New York City would be a good fit. For others, who are in search of quiet vacation spots, low housing prices or even more land available for purchase for dirt cheap, there are still options.

Retire on $75/DAY!
US News featured an article about 10 best places to retire under $75 a day! From Ohio to Georgia, through Tennessee and Arkansas, there are still spots where you can live on a small budget. that of course, if you're willing to deal with smaller towns, limited social life and hot weather. Believe it, or not, Pittsburgh made the list! http://money.usnews.com/money/retirement/slideshows/the-10-best-places-to-retire-on-75-a-day?int=94ad08
Vacation Home Deals
CNN Money recently published a list of places where vacation homes are still reasonably priced. No, they are not villas with yachts, but they're in nice spots where you can read a book and not worry about the massive mortgage payment. Not surprisingly Florida makes up most of the list. it's hot, it's humid and hurricanes are just part of life there. The properties are cheap for all those reason, but people have lived there for years with that crazy weather and so can you. http://money.cnn.com/gallery/real_estate/2014/07/14/vacation-home-deals/index.html
And if you're on the market to live elsewhere while still enjoying the sun, Huffington Post listed 5 places around the world that offer great locations with low real estate prices (sun included!) http://www.huffingtonpost.com/kathleen-peddicord/best-property-markets_b_6424808.html
Cheap Markets
Some of us just want to move to a city that is, well, "cheaper" Rent in metro areas is skyrocketing, traffic is becoming a nightmare and grocery shops are getting situated further and further from the city center. TheStreet.com recently published a list of cities where rent is still reasonable, job opportunities available and, for those interested in buying a house, real estate market is not too competitive. Many major cities located in Texas made the list. Pittsburgh was once again named one of the most affordable spots. http://www.thestreet.com/story/13055140/15/10-cheap-cities-where-you-dont-need-a-high-salary-to-buy-a-house.html
For the spendy types...
Many sites will gladly offer a list of places where markets are "hot,: prices are going up every day and selling a home happens within 5 minutes of listing contract being signed. I live in Denver. I work as a real estate agent in Denver. My city made both lists and being an agent here is quite frankly a bit bunkers lately:
1. From CNN Money: http://money.cnn.com/2014/12/04/real_estate/hot-housing-markets/
2. From The Street.com http://www.thestreet.com/story/13056716/5/10-most-expensive-cities-where-you-need-a-six-figure-salary-to-buy-a-house.html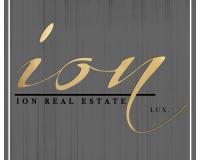 Author:
RD Team At Ion
Phone:
720-625-1688
Dated:
July 7th 2015
Views:
717
About RD Team: ...