SUPER BOWL ADS
LOVE THOSE SUPER BOWL ADS?
Be prepared to see more nostalgic and humorous themes this year as marketers are steering clear of "hot button" ads that aired during last year's big game. Following a backlash on social media, companies are playing it safe to avoid the Twitter attacks of complaints and controversy that followed the more political and social issues ads from a year ago. This year's ad will feature Amazon.com Inc's Alexa losing her voice and Morgan Freeman and Peter Dinklage having a lip sync battle. Pepsi will appeal to nostalgia with a spot that riffs off it's 1992 Super Bowl Cindy Crawford commercial, and Anheuser-Busch, the beer giant, will air a spot that showing employees producing drinking water for natural disaster victims instead of brewing hops and barley.
I don't want to give away all the fun planned for this Sunday, but at $5 million for 30 second ad, I'm sure we'll have something to smile about. Enjoy the game too!
Steve Stein
REALTOR
ION REAL ESTATE
Source: The Wall Street Journal.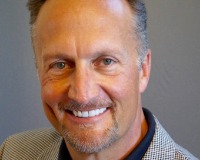 Author:
Steve Stein
Phone:
720-353-9000
Dated:
February 2nd 2018
Views:
172
About Steve: Steve is originally a midwesterner, growing up in Iowa and Wisconsin, but has now lived in the Denve...