Sep 5 2015 10392 1
OFFICIAL MAGAZINE OF THE NATIONAL ASSOCIATION OF REALTORS®
SATURDAY September 5, 2015

5 Foreclosure Laws You Need to Know
Regulations relating to foreclosure differ by state, so check your state's statutes.
One place to start is a Web site such as www.foreclosurelaw.org.
1. Notification of intent to foreclose. Many states require that a lender notify the borrower in advance (30 days, for example) before obtaining a court judgment to foreclose.
2. Nonjudicial foreclosure. Many states permit lenders to add a clause to a mortgage document that permits the lender to foreclose and sell the property without obtaining court approval.
3. Deficiency judgment. Some states permit a lender that forecloses on a mortgage to file a judgment against the borrower entitling the lender to collect from the defaulted borrower any amount of the outstanding mortgage not covered by the sale price.
4. Right of redemption. Some states (New Jersey, for example) permit a defaulting borrower to satisfy the loan default and recover the property if done within a specified amount of time after the property is sold.
5. Military service. If the borrower or the borrower's spouse is on active military duty, the Civil Relief Act of 2003 prohibits a lender from foreclosing on the mortgage. In addition, the borrower may qualify for an interest rate reduction or even a temporary suspension of mortgage payments.
Don't forget the HOPE Now Alliance. This new private-sector program negotiated by the federal government should help borrowers with subprime adjustable rate loans that will reset in 2008 or 2009 avoid foreclosure.
The voluntary plan encourages lenders to help qualified subprime borrowers refinance their loans into an FHA-insured or other more affordable mortgage without prepayment penalties. Lenders may also freeze the interest on ARM products at the introductory rate for five years to assist borrowers who are unable to qualify for refinancing. For more information, go to www.hopenow.com.
RELATED CONTENT: Know Your State Laws5 Papers You'll Need to Renegotiate a Troubled MortgageCommon Agency Issues6 Questions Foreclosure Buyers Should AskAction on the Foreclosure FrontHelp Owners Stay Put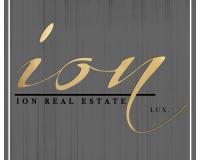 Author:
RD Team At Ion
Phone:
720-625-1688
Dated:
September 5th 2015
Views:
763
About RD Team: ...