Summers And The Guestroom Headache
As we approach the summer, most of us will have guests in our homes. One, or ten. It really depends on the weather in your state. With that said, we all try to do our best to accommodate our guests and provide them with ample space in our home. As I walked into my "soon to be" guest bedroom, which currently resembles an office, i wondered how to get this clutter under control and transform it into a guest room in a matter of a weekend. I turned to google, because we all know google always has an answer. Here's what google spit right back at me:
1. Bed: sizes, shapes, thickens, bedding. aka big deal for your guest, quite the headache for you. Here's few ideas: http://www.homedit.com/how-to-choose-a-guest-bed/
2. Furniture: Apparently guests like to have something else in their room besides the bed. Nightstand simply won't cut it. Shelving units, self handing shelves, chairs, desk, coffee table are welcomed items. Don't over do it, so your guest doesn't have to squeeze between all these fancy furniture on their way out. Colors are important, but crazy mixed patterns that may work on a summer afternoon walk in the park won't be the best choice as they will close off the room making it look tiny. Here's some hints: http://www.homedit.com/how-to-choose-perfect-furniture-for-a-guest-room/
3. Light is very important. Some guests like it dimmer, some like it bright. Few floor or table lamps with an additional overhead adjustable light would be perfect. Overstock.com has some ideas to share: http://www.overstock.com/guides/how-to-choose-lamps-for-a-bedroom
4. For those without an actual room for a quest, there's still hope in form of futon, or a decent air mattress (mine tends to deflate overnight = not a happy, slightly grumpy guest with lower back pain.) Other, not so practical advice can be found here: http://www.apartmenttherapy.com/small-space-solutions-how-to-host-overnight-guests-without-a-guest-room-169377
Once the place has furniture, light and most importantly a bed, it is time to think about the details. Every guest can use: lip balm, few magazines, a stack of books, sawing kit, room for their suitcase, clean set of towels, Downy Wrinkle Release spray, earplugs and pair of clean slippers. For those of us in Colorado... a bottle of water and a small humidifier can save you from a cranky, stuffy-nosed guest.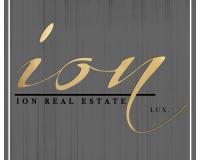 Author:
Jim Cavoto ISA
Phone:
720-625-1688
Dated:
June 11th 2015
Views:
996
About Jim: Jonathan Mueller is a transplant to Colorado, but calls it home now after 15+ years. His passion to ...