The 15 US Cities Where Rents Are Rising Fastest For SingleFamily Homes
Here's a startling data point about rental costs in the U.S.
The rental rate for single-family homes in the metropolitan area of Fort Myers, Fla., increased 24 percent in the 12 months ended in September. That means if you paid the area's median rent of $1,600 a month on a lease that ran out in August, there's a good chance you're currently paying $2,000.
Single-family rents there grew faster than in any other U.S. metro area over that period, according to a report published today by RentRange, which provides data and analysis to real estate investors. But there are plenty of other cities where the pace of rent increases are pretty shocking.
Why are rents rising so fast?
To compile the list, RentRange collected data from new listings and signed leases for about 250,000 single-family homes per month and adjusted for the number of beds, baths, and total square footage. In other words, those rent hikes probably can't be explained by mere changes in the rental stock.
A better bet is that they are the result of rising demand for rental housing and home values recovering from last decade's foreclosure crisis and pushing up rental prices with them, said RentRange Chief Executive Walter Charnoff.
The number of single-family renter households increased by 3.9 million, or 34 percent, from 2006 to 2014, according to the U.S. Census Bureau. More generally, increased demand for all types of rental housing has been driving up prices across the U.S. Rents for one-bedroom lodging in Oakland, Calif., increased 26 percent over the last year, according to a separate report this month from the website Zumper.
Meanwhile, it's telling that many of the steepest hikes are happening in Florida and California, two states where home values were hit hard by the crisis.
"Many of the homes that were being rented were in some level of distress," Charnoff said. In the aftermath of the meltdown, he said, property managers were just happy to collect what rent they could while they went through the foreclosure process. Now they're finding more room to raise rents again.
October 19, 2015 — 9:34 AM MDT
So if you're still renting because you don't think you can purchase a home, please contact me . There are many loan programs available to home buyers including Government Grants that you don't have to pay back. Please contact me for more info.
Thanks,
Marc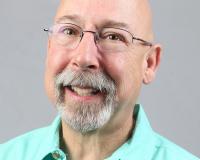 Author:
Marc Blitstein
Phone:
303-330-4058
Dated:
October 24th 2015
Views:
1,342
About Marc: Marc Blitstein has been a licensed Real Estate Agent since 2004. Real estate experience has been in ...