The Deal With Curb Appeal
Adding value to the house is neither easy, cheap nor sweat-free. Some sellers love to upgrade their landscaping just before the property is listed on the market. They mow. Then mow again. They place 2 possessed-looking gnomes, plant 3 prickly bushes up front and call it a "beautifully landscaped front yard." Some, don't care. They don't see the added value and try not to look too closely at their uneven, weed-penetrated grass that hasn't resembled grass since 1996. And then wonder why their house is not getting any buyer's attention.
Landscaping, however, MAY increase the value of a property by up to 6-7% if it is done properly and for enjoyment. Buyers see the love the seller put into their yard and associate it with care placed into maintenance of the home in front of them. Well groomed trees, somewhat arranged flowerbeds and matching clay pots DO make a great first impression. I promise. Neatly designed and installed pergola in the back yard promises the buyers shade during all those hot-as-hell summer days, so they don't burn like lobsters. Plus the A/C bill is lower! And lastly, for crying out loud, the fence does matter! It doesn't have to be perfect. Or white. Or picketed. Or even in any particular, matching color/height/design. But I beg you, realtors, ask your clients if there is ANY chance in the world that their fence can be UPRIGHT! And you, home sellers... your fence CAN appear upright with an assistance of a rock, or a hammer if you are ambitious enough! It s a small thing that can increase the curb appeal instantly.
Check this out: http://www.boston.com/realestate/gallery/landscaping/
Or this: http://www.bhg.com/gardening/landscaping-projects/landscape-basics/budget-landscaping/
Or that: http://www.listotic.com/17-easy-and-cheap-curb-appeal-ideas/
For those not in the market to sell, or buy, or uninterested in pretty plants, dirty dirt, oddly-shaped rocks and perfectly shaded landscaping there's help. Toss in a gallon of paint to your cart at a home improvement store and color your mailbox. Put new house numbers above your garage, so your friends know how to find your bachelor pad. And mow. Every few days. It makes the place look tidy and taken care of.And apparently it is a ton of fun to chase the mower, frolic in the yard and roll into the house with green paws. My dog can vouch for that.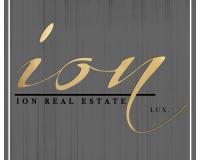 Author:
RD Team At Ion
Phone:
720-625-1688
Dated:
April 30th 2015
Views:
1,089
About RD Team: ...